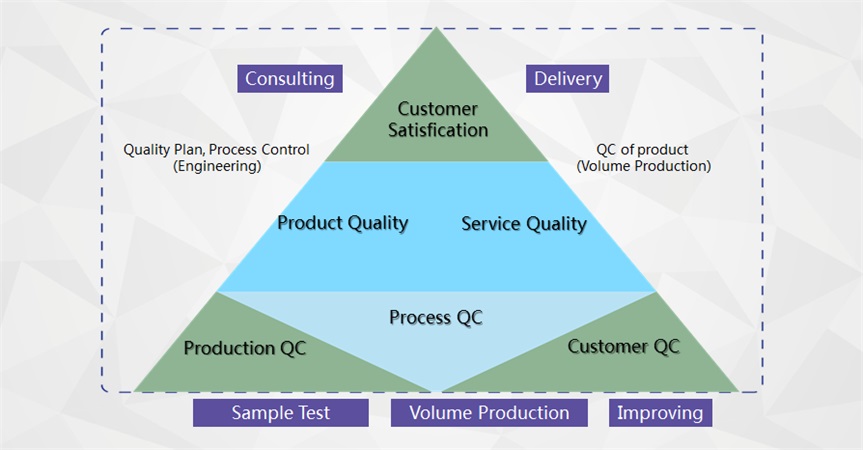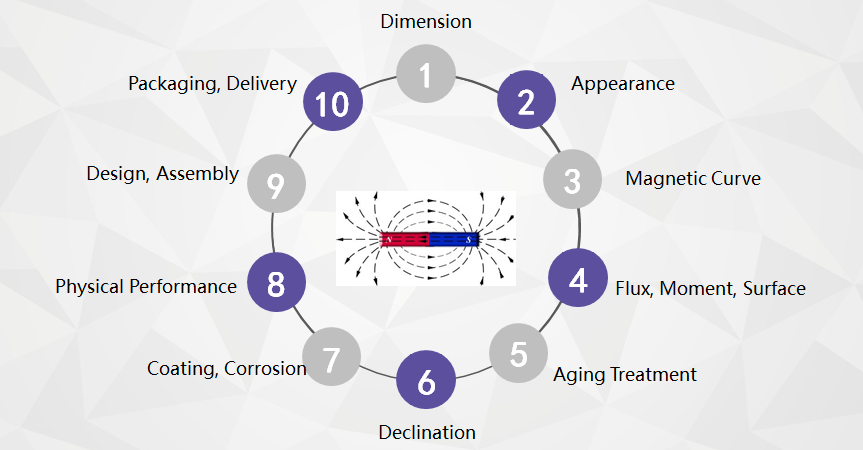 • Fully use the quality tools such as APQP, PPAP, MSA and so on, control the product quality, with advanced and all-round measure device, overall measurement methods
• Excellent Quality control team, with super quality intention, can measure, analysis, control all kinds of magnets material and components. Audit and assist supplier quality system to help supplier assure quality.
• Strictly audit factory according to ISO Quality System requirement, perform company's general guides " Improve value, Fulfillment requirement, Exceed expectation, Realize the multi-winner", to supply excellent products, technology and service to customers.
Quality Assurance Flow